Are your bathrooms outdated? You spend a lot of your time in your bathroom. Crucially, it's where you get ready for work, so it sets the mood for your day. How much better could your mornings be if you had a modern, practical bathroom that rejuvenated you and kept everything you need at close hand? Our bathroom renovations in Oakville seek to turn bland washrooms into the stunning, sophisticated spaces that comforts anyone who walks in. We can turn your bathroom into a space that you, your family and your guests feel comfortable entering and don't want to leave. Start your bathroom renovation with us.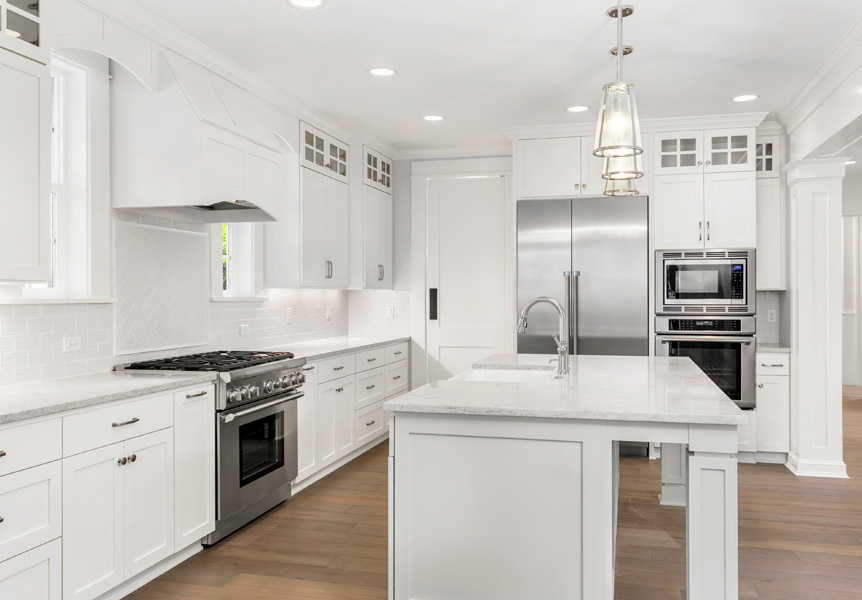 The kitchen is widely considered to be the most important room when it comes time to enjoying your home and making memories with the ones you love. Your kitchen also adds to your enjoyment of your home both for you as a home owner, and for guests who feel comfortable enjoying the space as much as you do. You can experience a kitchen where everything is conveniently located, the flow of the space makes moving and entertaining a breeze, and the style of your kitchen enhances your home and expresses your personal taste. Start the process of creating your dream kitchen by discussing your needs with us. Reach out to us for kitchen renovations in Oakville.
Whether your family is adding more members, or little ones grow up to become big ones, your home may need to grow with them. If your home doesn't have quite enough space for your family, consider a home addition. You can use additions strategically to make other spaces larger. For example, add a dining space in the back of your home, and combining your existing dining room with your kitchen. There are many ways that home additions can solve fundamental problems with your home's layout. All you need is a team of professional renovators to show you how.
Other Services in Oakville
Our full suite of services is available for all of our clients in Oakville. Along with home additions, bathroom renovations and kitchen renovations, we provide:
Main floor renovations: We have the staff and experience to take on large projects such as renovations of your entire main floor.
House exteriors: Your home's style starts at the curb. If you have an outdated exterior, we can completely transform it.
Windows and doors: Any renovation can benefit from a window and door refresher. They are your gateway to a more beautiful, more efficient home.
What are you imagining for your home renovation in Oakville?
Bring us your unique ideas or tell us what you need and we'll create a stunning design that will work for you. Request a free consultation today.